Tom Cruise's Swear-Filled Rant at Mission Impossible 7 Crew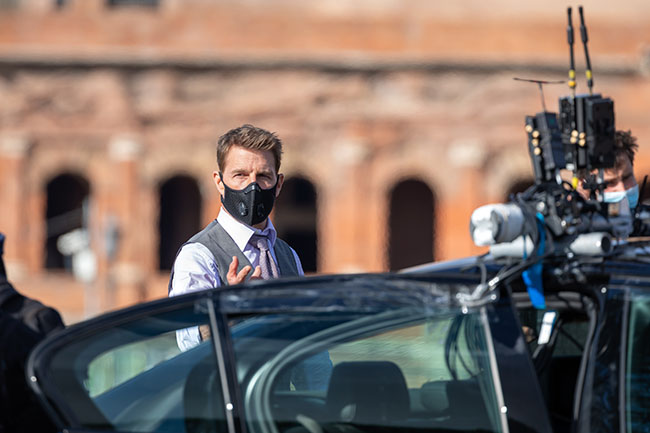 Tom Cruise has screamed at his crew on the set of Mission Impossible 7 in Britain for not following rules around COVID-19 safety.
In leaked audio obtained by The Sun, Cruise gave an expletive-filled rant after seeing two crew members standing too close to each other.
"If I see you do it again you're [expletive] gone," Cruise screamed at his crew.
Tom Cruise went ballistic on the Mission: Impossible 7 crew for breaking COVID protocols...pic.twitter.com/WbIpVlja7w

— Rex Chapman🏇🏼 (@RexChapman) December 16, 2020
"We are the gold standard. They're back there in Hollywood making movies right now because of us. Because they believe in us and what we're doing," Cruise continues to yell in the audio.
"I'm on the phone with every [expletive] studio at night, insurance companies, producers and they're looking at us and using us to make their movies. We are creating thousands of jobs, you [expletive].. I don't ever want to see it again. Ever!"
Although he apologised for his outburst he also said he didn't want to shut the movie down and threatened that anyone not following the rules would be fired.
"I have told you, and now I want it, and if you don't do it, you're out. We are not shutting this [expletive] movie down! Is it understood? If I see it again, you're [expletive] gone."
People reacted in many ways to his rant, with some praising him for taking a hard line on covid safety - especially since coronavirus cases are so bad in the UK right now - while others said he should've spoken with more respect to his crew.
What do you think?
Image: Gennaro Leonardi / Shutterstock.com